Spazio: ultima frontiera. Credere che siamo soli nell'universo è come credere che la Terra sia piatta. Come disse l'astrofisico Labeque al palazzo dell'UNESCO, durante il congresso mondiale del SETI di Parigi del Settembre 2008, " SOMETHING IS HERE", "Qualcosa è qui", e I TEMPI SONO MATURI per farsene una ragione. La CIA, l'FBI, la NSA, il Pentagono, e non solo, lo hanno confermato!
martedì 31 dicembre 2013
C'è un signore che si aggira per la stazione ferroviaria di Sendai, in Giappone.
Si avvicina ai senzatetto e offre loro lavoro in cambio di una paga.
Non si tratta di un operatore sociale, ma di un "contractor". Si chiama Seiji Sasa e come lui ce ne sono tanti che bazzicano vicino a questa stazione. Il lavoro che offrono ai clochard non è dei più edificanti né tanto meno dei più sicuri: ripulire Fukushima dai rifiuti radioattivi.
La paga giornaliera per lavorare nella zona colpita dal disastro nucleare quasi tre anni fa può arrivare anche a 90 dollari. Scalati i soldi per vitto e alloggio, però,
ai senzatetto resta ben poco in tasca.
Se si mettono in conto anche gli altissimi rischi per la salute, si capisce che per i clochard non si tratta di una possibilità di riscatto sociale, tutt'altro.
Fonte
lunedì 30 dicembre 2013
Sono 70 i militari della Us Navy hanno contratto cancro alla tiroide, leucemia e tumore al cervello dopo aver soggiornato per 4 giorni a Fukushima nel marzo del 2011

Sono 70 i militari della Us Navy che che hanno deciso di denunciare TEPCO dopo aver contratti il cancro alla tiroide, leucemia e tumore al cervello, causato dall'
esposizione alle radiazioni di Fukushima per 4 giorni
secondo stime in dosi 300 volt superiori alla norma. I militari erano a bordo della portaerei Ronald Reagan e avevano risposto alle richieste di aiuto dopo l'incidente alla centrale nucleare di Fukushima Daiichi l'11 marzo del 2011 a seguito del terremoto e dello tsunami. La causa dell'insorgere delle malattie tumorali è dovuto, secondo i miltari alla contaminazione dell'acqua, usata per bere, cucinare e lavarsi. La portaerei di classe Nimitz sebbene dotata di rilevatore di radiazioni sarebbe rimasta esposta a causa dell'impossibilità di attivare per tempo gli strumenti necessari a mettere in allerta i militari. La portaerei è rimasta in mare per circa due mesi e mezzo dopo aver subito la contaminazione a Fukushima poiché né la Corea e né lo stesso Giappone hanno acconsentito all'attracco nei loro porti.
Marina Perrotta
Fonte
Il Sole ha completamente invertito il polo nord con il polo sud, per raggiungere il punto medio del ciclo solare 24. La notizia arriva direttamente dalla NASA. I campi magnetici del Sole che hanno adesso nuovamente iniziato a muoversi in direzioni opposte, un processo che avviene ogni 11 anni. Questo avvenimento, viene spesso sottovalutato dalla scienza terrestre, e spesso viene raccontato alla gente che non comporta alcuna conseguenza nella vita di tutti i giorni. Invece, di fatto, il ribaltamento del campo magnetico solare ha delle ripercussioni sul campo magnetico terrestre e sulle forze gravitazionali che agiscono sul nostro pianeta, che cambiando d'intensità a causa dell'inversione solare polare, può provocare catastrofi e sconvolgimenti , dove prima non sarebbero avvenuti e viceversa.
Oliviero Mannucci
Un grande oggetto colpisce il sole circa due giorni fa e la Nasa nasconde le immagini
Un grande oggetto colpisce il sole circa due giorni fa e la Nasa nasconde le immagini? E' quello che in molti hanno pensato quando fra la serata di Natale, 25 Dicembre, e la tarda nottata del 26, Santo Stefano, la Nasa improvvisamente oscura le immagini per molte ore. Più precisamente accade fra le 22.36 del 25/12 alle 05.06 del 26/12. Per sette ore circa non si hanno immagini da una delle sonde che osserva il Sole. Poi appunto nella tarda nottata tutto torna alla normalità, una cosa simile non era mai successa prima. Ma cosa è accaduto in quel lasso di tempo?
Le immagini da una delle sonde Soho mostrano come un oggetto che colpisce la superficie del Sole che poi crea una sorta di "nuvola" di polveri (?) e un piccolo flare (?). In realtà non si capisce poi molto anche con le immagini ravvicinate, non comprendiamo se sia un oggetto come un asteroide oppure se è semplicemente un piccolo brillamento che ha creato quella piccola nuvola che si vede. Fatto sta che il video sta spopolando sul web e si rincorrono voci su voci, spesso infondate.
Certo che il fatto che la Nasa abbia oscurato le immagini per oltre 6 ore ha animato ancora di più le discussioni!
Fonte
Evento astronomico sui cieli dell'Umbria nella notte tra venerdì e sabato. Una eccezionale meteora ha percorso il cielo sopra l'Umbria tanto da essere immortalato dalla webcam di Madonna Alta di Perugia Meteo alle ore 0.41 di sabato 28 dicembre. Secondo quanto riportato dal portale meteoWeb si tratterebbe di un meteorite molto intenso che era possibile osservare anche se in cielo erano presenti delle nubi, la sua scia era visibile a nord di Castore e Polluce nella costellazione dei Gemelli.
Il fenomeno sarebbe probabilmente da ricollegare allo sciame meteorico delle Geminidi. Si tratta comunque di eventi estremamente diffusi, come abbiamo avuto modo di raccontare spesso e volentieri negli ultimi mesi.( fonte meteoweb, foto webcam)
Fonte
Il nostro pianeta beneficia degli effetti importanti che la Luna produce su di esso. Se non ci fosse, l'asse terrestre non potrebbe essere stabile come lo è oggi e la dinamica delle maree sarebbe certamente diversa. Alcuni ricercatori sono convinti che il nostro satellite in realtà non è frutto di un fortuito caso cosmico, ma il risultato di una intelligenza che l'ha voluta: è possibile che la Luna sia una nave spaziale camuffata in orbita attorno al nostro pianeta?
Se non ci fosse, bisognerebbe inventarla! La Luna, con la sua presenza discreta, rende un servizio insostituibile al pianeta Terra e agli esseri viventi che si di esso vi abitano. Senza la Luna quasi il certamente il nostro pianeta sarebbe molto diverso da come lo conosciamo.
Se essa non ci fosse, il fenomeno delle maree sarebbe del tutto stravolto. L'acqua degli oceani sarebbe distribuita diversamente, occupando equamente le regioni equatoriali e quelle polari. Così, alcune correnti oceaniche non sarebbero mai sorte, impedendo la regolazione termica del pianeta e la formazioni delle nubi e quindi la circolazione atmosferica su scala globale.
Come spiega
l'INAF
, un altro fondamentale ruolo della Luna è la stabilizzatore dell'asse di rotazione. Attualmente il valore medio dell'inclinazione di questo asse rispetto al piano dell'eclittica è di 23 gradi e mezzo, e questo valore oscilla sì ma in un intervallo di meno di due gradi e mezzo nell'arco di circa 41 mila anni. Se non avessimo la Luna ad orbitarci attorno, questa forbice sarebbe molto più elevata, fino a raggiungere valori prossimi a 90 gradi. In pratica, significherebbe che, seppure nel corso di milioni di anni, le calotte polari potrebbero migrare fino in prossimità dell'equatore!
Infine, un'altra importante funzione della Luna è legata alla cultura umana. Sui suoi movimenti sono stati basati i primi calendari. Basti pensare che il più antico calendario lunare è stato concepito circa 10 mila anni fa. Lo stesso raggruppamento dei giorni in settimane e mesi rispettivamente sulla durata di una singola fase lunare tra le quattro principali e sulla durata di un ciclo completo di fasi, cioè a quattro settimane.
La settimana ha una valenza sacra in tutta l'area mesopotamica, culla anche della cultura ebraica e del suo calendario in cui la settimana risulta una delle istituzioni più antiche. L'osservanza del sabato (il settimo giorno) e la cadenza settimanale sono accertate solo dopo l'esilio da Gerusalemme cui gli ebrei furono costretti dalla conquista babilonese del 586 a.C., ma probabilmente l'uso preesisteva da molto.
Secondo l'opinione di un certo filone di ricerca, tutti questi fattori non sarebbero semplicemente delle coincidenze naturali, ma condizioni determinate da un intelligenza per fare in modo che la Luna rendesse più stabile il pianeta Terra. In questa visione, non solo Luna non avrebbe origini naturali, ma sarebbe addirittura un'astronave con una finalità del tutto sconosciuta.
La teoria dell'Astronave Luna, conosciuta anche come la
Teoria Vasin-Shcherbakov
è stata proposta nel 1970 da Michael Vasin e Alexander Shcherbakov, due membri dell'Accademia Sovietica delle Scienze, in un articolo intitolato "
La Luna è la creazione di un'intelligenza aliena?
". Nell'articolo i due scienziati sostengono che il nostro satellite sarebbe un planetoide cavo realizzato da esseri sconosciuti in possesso di una tecnologia di gran lunga superiore a qualsiasi altra disponibile sulla Terra.
Enormi macchinari sarebbero stati utilizzati per fondere le rocce e creare grandi cavità all'interno della Luna, con il risultato di abbondanti fuoriuscite di lava sulla superficie lunare. La Luna sarebbe quindi costituita da uno guscio esterno, realizzato con le scorie metalliche della lavorazione delle rocce, e da uno scafo interno, una sorta di guscio più profondo.
Le anomalie della Luna
Nonostante le numerose visite eseguite grazie alle missioni Apollo, la Luna resta un enigma per gli scienziati sotto molti punti di vista. Tuttavia, come affermano Vasin-Shcherbakov nel loro articolo, molti aspetti considerati finora enigmi lunari sarebbero spiegabili alla luce della loro ipotesi. L'origine della Luna è uno dei problemi più complessi della cosmogonia. Finora, le ipotesi in discussione sono state tre:
1) La Luna era una volta parte della Terra e un qualche tipo di forza la espulsa in orbita. Questa teoria, secondo i due ricercatori, è stata smentita dalle ricerche più recenti.
2) La Luna si è formata in maniera indipendente dalla stessa nube di polveri e gas della Terra, diventandone un satellite naturale. Ma allora perché c'è una grande differenza tra il peso specifico della Luna (3,33g per centimetro cubo) e quello della Terra (5,5g)? Inoltre, le analisi sui sassi portati a Terra dalle missioni Apollo rivelano che la composizione delle rocce lunari è differente da quelle terrestri.
3) La Luna si è formata separatamente e lontano dalla Terra (forse fuori dal Sistema Solare). Ciò significa che il nostro satellite avrebbe navigato nel cosmo per lungo tempo e una volta giunta in prossimità della Terra, grazie ad una complessa interazione tra le forze gravitazionali, sarebbe stata catturata in un orbita geocentrica perfettamente circolare. Si tratterebbe di un complesso di fattori davvero eccezionale!
Di fatto, secondo Vasin e Shcherbakov, gli scienziati che studiano l'origine dell'Universo ad oggi non hanno alcuna teoria accettabile per spiegare come sia nato il sistema Terra-Luna. La loro ipotesi è semplice: la Luna è un satellite artificiale messo in orbita attorno alla Terra da parte di intelligenze non terrestri a noi sconosciute.
L'ipotesi dei due scienziati russi implica che la Luna deve essere vuota al suo interno, con un guscio sottile di metallo che spiegherebbe come mai i grandi crateri lunari, generalmente formati da impatti meteoritici, sono così poco profondi, presentando il fondo piatto o addirittura convesso, a differenza dei crateri più piccoli che hanno una profondità proporzionale al loro diametro.
Gli autori sottolineano che il materiale di superficie della Luna è composto prevalentemente da cromo, titanio e zirconio, tutti metalli refrattari, meccanicamente resistenti e con proprietà anti-corrosivo. Se qualcuno avesse dovuto mettere a punto un materiale per proteggere un gigantesco satellite artificiale dagli effetti sfavorevoli degli sbalzi di temperatura, dalle radiazioni cosmiche e dal bombardamento meteoritico, probabilmente avrebbero scelto proprio questa miscela di elementi.
Questa considerazione spiega il motivo per il quale le rocce lunari sono un così straordinario cattivo conduttore di calore, un fattore che stupì molto gli astronauti delle missioni Apollo e i ricercatori della Nasa. Non era proprio quello l'effetto desiderato da chi ha progettato la Luna? Così scrivono i due ricercatori russi nell'articolo:
"Dal punto di vista ingegneristico, l'astronave che noi chiamiamo Luna è superbamente costruita. E' questo spiega molto bene la sua longevità. E' possibile che sia anche più antica del nostro stesso pianeta: alcune rocce lunari si sono dimostrate essere più antiche della Terra. Se questo è vero, questo però potrebbe valere per l'età dei minerali utilizzati e non per quando è sono stati utilizzati per costruire il satellite".
Quando è stata messa lì? E da chi?
Secondo i due ricercatori, è difficile stabilire il tempo quando la Luna ha cominciato a brillare nel cielo. Ciò implica che potrebbe esserci stato un tempo in cui la Terra era senza Luna?
Alcuni studiosi di storia e di miti antichi hanno trovato nella letteratura antica alcuni brani tratti da autori importanti del passato nei quali si legge chiaramente che un tempo il cielo terrestre era senza la Luna, forse il ricordo più remoto dell'umanità. Ippolito di Roma, un autore cristiano del II secolo, nel suo
Refutatio Omnium Haeresium
spiega che Anassagora e Democrito, due filosofi della Grecia antica, insegnavano che era esistito un tempo in cui non c'era la Luna.
Aristotele, nel
frammento 591
, scrisse che il territorio dell'Arcadia, prima di essere abitato dai greci era occupato dalla popolazione dei
Pelasgi
, una cultura proto-ellenica che secondo il grande filosofo esisteva prima che ci fosse una luna nel cielo; per questo motivo sono stati chiamati
Proseleni
. Plutarco ne
Le Questioni Romane
parla degli arcadi come delle persone pre-lunari. Infine, il grammatico romano Censorino allude ad un tempo passato, quando non c'era la luna nel cielo.
Se, dunque, un tempo non c'era la Luna, chi l'ha messa lì e perchè? I due ricercatori russi ipotizzato che la Luna possa essere una nave spaziale molti antica, una sorta di antica arca di Noè utilizzata da un'antica civiltà per viaggiare nello spazio per migliaia di milioni di chilometri e giungere sul nostro pianeta per colonizzarlo: noi saremmo i loro discendenti.
Gli autori immaginano l'interno della Luna sia pieno di carburante per i motori, materiali e apparecchi per lavori di riparazione, strumenti per il sostentamento vitale e apparecchiature di osservazione. Vasin e Shcherbakov, non credono che la Luna sia ancora abitata, e probabilmente molti dei suoi dispositivi automatici hanno smesso di funzionare.
Ma in alcune ipotesi più malevole, alcuni teorici del complotto alieno credono che non solo la Luna sia ancora abitata, ma che svolga ancora un ruolo importantissimo nei piani degli 'occupanti' alieni. Un po' come descritto nel film "The Truman Show", nel quale il regista del programma può osservare tutto ciò che accade dal suo ufficio posizionato nella finta luna, così i nostri 'invasori' utilizzano il nostro satellite come avamposto di osservazione per "l'esperimento uomo".
D'altra parte, il fatto che la Luna mostra sempre lo stesso lato alla Terra (caratteristica molto rara in tutto l'Universo conosciuto) faciliterebbe il compito degli osservatori, che avrebbero la possibilità di osservare costantemente la Terra, senza dover aspettare ogni volta il completamento della rotazione della Luna sul proprio asse.
Ad ogni modo, secondo Vasin e Shcherbakov ci sarebbero moltissimi altri indizi, purtroppo solo circostanziali, a favore della loro ipotesi, che a prima vista potrebbe sembrare folle. Un'idea pazza simile fu avanzata già nel 1959 dal professor
Iosif Sklovskij
, un eminente scienziato, in relazione ai satelliti di Marte, Fobos e Deimos. Dopo aver attentamente analizzato i dati, il ricercatore concluse che entrambi devono essere vuoti e perciò satelliti artificiali.
Quando scrissero l'articolo, i due ricercatori russi speravano che aver sollevato abbastanza questioni per fornire argomenti per una seria riflessione sulla materia, il cui risultato potrebbe risolvere i numerosi enigmi lunari e gettare luce sulla vera origine della specie umana. Ora, si tratta solo di aspettare le prove dirette che sostengano o confutino la loro idea. Probabilmente, non ci sarà molto da aspettare.
Fonte
30 dicembre 2013 - di Gianni Lannes -
Repetita iuvant, come ho scritto più volte in passato, anche il capo dello Stato italiano non ha negato l'esistenza dell'aerosoterapia bellica a base di scie chimiche che contengono in particolare alluminio, bario, litio e polimeri artificiali in grado di innescare terremoti, uragani, ma soprattutto controllare le onde cerebrali degli esseri umani. Ecco infatti cosa ha risposto il presidente della Repubblica alla signora Luigina Marchesi
che gli aveva scritto una documentata lettera per denunciare le continue operazioni di aerosol sulla sua terra. Un territorio, fra l'altro, che non è nemmeno solcato da aerovie civili:
Italia (29 dicembre 2013): scie chimiche
"pur comprendendo le motivazioni e il coinvolgimento morale ed emotivo che hanno originato la Sua istanza, devo mio malgrado informarLa che risulta impossibile intervenire su materie regolate da specifiche disposizioni di legge, la cui applicazione spetta ai competenti ministeri e su cui la Presidenza della Repubblica non può in alcun modo intervenire".
La risposta concludeva dicendo: "La informo che la sua istanza è stata nuovamente portata del competente Ministro della Difesa, per un sollecito esaustivo diretto riscontro".
Anche in questo caso, il capo dello Stato italiano non ha detto che le scie chimiche non esistono, bensì che lui non può farci nulla, e che la competenza del problema ricade sotto il Ministero della Difesa. Il che non è proprio vero, perché il presidente della Repubblica, in base alla Cosituzione è anche il capo supremo delle forze armate.
E' in corso un genocidio di massa e chi nega l'evidenza è complice di questo crimine contro il popolo italiano, e ne risponderà personalmente alla giustizia e al consesso umano.


E mentre alla TV spagnola si comincia seriamente a parlare di scie chimiche con tanto di semplici prove, negli stessi giorni alla TV italiana lo "scienziato informatissimo" M. RENZI propone il TSO (trattamento sanitario obbligatorio) per coloro che invece ne parlano.


Tra qualche mese diventerà obbligatorio in Europa un microchip sottocutaneo per tutti i neonati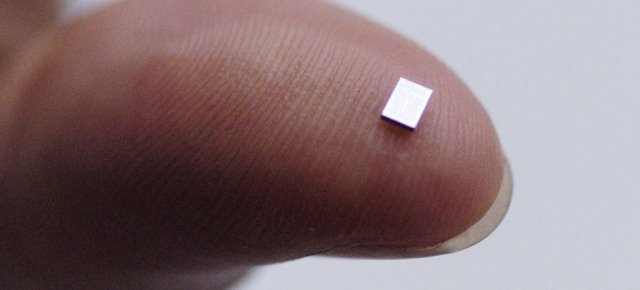 La notizia è di quelle che fa scalpore: da maggio 2014 entrerà in vigore, in tutta Europa, l'obbligatorietà di sottoporre tutti i neonati all'installazione di un microchip sottocutaneo.

Questa nuova tecnologia verrà applicata negli ospedali pubblici contestualmente alla vaccinazione e permetterà di immagazzinare informazioni relative all'individuo (nome, gruppo sanguigno, data di nascita) e prevenire eventuali casi di rapimento.


Il microchip, inoltre, sarà dotato di un potente rilevatore GPS che funzionerà con una micro batteria sostituibile ogni due anni, direttamente presso i centri ospedalieri. La sua dimensione sarà ridottissima, quanto circa un chicco di riso, e si baserà su una tecnologia passiva NWO.

L'installazione avverrà in modo indolore, sottocutanea nel gomito sinistro, privo di terminazioni nervose. Chi vorrà, inoltre, potrà farsi impiantare il microchip gratuitamente, compilando un modulo ed inviando la richiesta all'ASL di appartenenza.


The second year in a row we've seen the same red light in the sky, "dripping" light. Then, it vanishes!
There's quite a big hope for people who want the government to release its alleged documents mentioning evidence that extra-terrestrials visited Earth. Just last week, chief of staff on Clinton's administration and UFO advocate John Podesta was named as the newest advisor of President Obama.

Sixty-four-year-old Podesta has publicly urged the U.S. government many times to release X-files that could help the scientific research about UFO phenomenon.

In a video clip from the 2009 James Fox Film, Podesta says that he know what he saw. Podesta called the U.S. government during the National Press Club conference in 2005 held in Washington, D.C. to release UFO documents that are over 25 years old.

Time Magazine listed 5 topics that Obama and Podesta previously have not agreed on:
- UFOs
- Afghanistan
- NSA Spying
- Drone Secrecy
- The American Political System

Is Podesta's stance on UFOs still the same now that he seemingly has Obama's ear? Will the former White House chief of staff use his new position to connect closely to the president with this topic?

Part of the answer might depend on whether there are truly UFO secrets to declassify or Barack Obama will even consider declassifying such documents.
domenica 29 dicembre 2013

Il documento Blue Planet Project (Progetto Pianeta Blu), è il diario scientifico, di uno o più scienziati che hanno svolto servizio per conto del governo USA o altri gruppi di servizi segreti, i quali si occupavano generalmente di recarsi sui vari luoghi di UFO crash con lo scopo di documentare il più possibile quello che si presentava davanti ai loro occhi. Questo comprendeva anche l'eventuale cattura di entità aliene e interrogazioni. Clikkate sul link sottostante e potrete leggerlo in italiano, la lettura di questo documento non è consigliabile a persone facilmente impressionabili:
Per chi volesse leggerlo in inglese, nella versione originale può farlo clikkando qui sotto:
Buona lettura, spero di avervi reso un servizio utile!
Oliviero Mannucci


The Best unexplained UFO Footage reported throughout 2013!

The new year will be explosive! We are Blogging, Twitting, Facebooking,Linkedin and soon Skype will be on the cards!

Have a wonderfull New Year everyone! I loved the support you guy gave, made me devoted at delivering the best latest sighting videos and reports.
Great Video of cigar shaped rod taken in September of 2011
If You Are Interested in UFO's and 2012
There Are 2 Great Books Here. Both With 60 day money back Guarantee.
"UFOs Disclosed"
http://tinyurl.com/ufos2012
And
"2012 Official Countdown"
http://2012officialcountdown.com/hg/?...
"UFOs... End Of Times Predictions... Men In Black... Secret Government conspiracies... isn't all that Hollywood bunk?"
Many believe so.
But today there is real evidence that some of it's real. And in 2012: The Official Countdown I help you separate the real from the fake... the wheat from the chaff... the meat from the bone.
But ultimately I'm not going to force feed you an answer. By the time you devour the information you're getting, you'll be able to tell me the answer.
http://2012officialcountdown.com/hg/?...
If you would like to learn more and travel the universe and galaxy click on the link
http://tinyurl.com/7hro3p9
WARNING: What you are about to read is controversial, and may be offensive to some audiences. Reader discretion is advised.
http://tinyurl.com/ufos2012